A letter of intent (LOI) is the initial offer to the seller of a commercial property that you want to buy. The commercial real estate letter of intent should tell the broker and/or seller that you're a serious buyer who is ready to close at the price and the terms you have spelled out, provided that you can work out the details of a contract. Your letter of intent should get the ball rolling.
The main purpose of a letter of intent is that it's a simple, time efficient way to get the basic points of a deal down. Besides, a one or two page document is easier to get a seller to agree to right away so that you can go on to making the deal. The disadvantage is that you don't have the property under contract until the formal agreement is fully executed, thus make sure that you get the formal contract out quickly.
The easiest way to explain a LOI is to give you an example of a standard one as shown below, however please note the following as it relates to the LOI:
The opening clause lets them know that you are a serious buyer. I always suggest that you put in and/or his Assignee so that you can assign it to a company or LLC that you might want to set up or in case you have a problem trying to close this deal, you can either partner up with another party or assign the Contract and probably make some money on the assignment. There are many ways to make money in real estate and assigning contracts is one of them.
Under Property Description, do as thorough a job describing the property as you can.
Your due diligence period should be the amount of time you anticipate that it will take you to do your inspections. Make sure that your period doesn't start until the seller has given you all of the required information and that it is acceptable only in your discretion. You will also want to waive these rights or accept the information in writing only.
Your deposit delivery and closing timing are negotiable, but should be reasonable.
The loan contingency usually will prompt a discussion with the seller wherein they will want to know if you have a good source for a loan or if you have received loans in the past, etc. You should be ready to convince the seller that you are experienced at getting loans or that you have a broker that is experienced.
Closing costs are a negotiated item typically based upon what is normal in your particular market. You can ask an escrow officer or a real estate broker in your area about this.
One of the most important clauses in the letter of intent is the clause spelling out that the letter is not a contract and not legally binding until a contract is fully executed.
As I say throughout my blogs, if I may be of assistance with your real estate questions please contact me, I truly want to help. My way of giving back is to give away my knowledge. Thank you for reviewing this blog.
SAMPLE LETTER OF INTENT
Date:
Seller or Seller's Agent Address:
Re: LETTER OF INTENT FOR THE PURCHASE OF (Subject Property):

Dear [Name]:

This Letter of Intent sets forth the terms and conditions upon which [Name of Buyer] and/or his Assignee will purchase the above-referenced property. It is understood that this constitutes an expression of our intent only and that any final and binding agreement shall be subject to the preparation, negotiation and execution of definitive legal documents (hereinafter referred to as the "Purchase and Sale Agreement"). Subject to the foregoing limitations, it is our intention to enter into a Purchase and Sale Agreement that contains, among others, the following terms and conditions:
1. Purchaser: _________________[Name of Buyer] and/or his Assignee or Nominee.
2. Seller: __________________[Name of Seller]
3. Property Description: (Address) __________________________together with any and all improvements therein and all of Seller's right, title, and interest in all common areas, amenities, appurtenances, fixtures, chattels, and all personal property and the underlying fee land (collectively referred to as the "Property"). Seller shall sell Purchaser a 100% fee simple interest in the Property. Assessor's Parcel Number: ________________.
4. Purchase Price/Terms: The Purchase Price of the Property shall be $___________, all cash. The Purchase Price shall be adjusted in accordance with generally accepted accounting procedures and customary real estate practice for pro-rations, credits and other adjustments, including, but not limited to, credit to Purchaser for security and other deposits paid by tenants.
5. Purchase and Sale Agreement: Seller and Purchaser, shall in good faith, prepare and execute a mutually acceptable Purchase and Sale Agreement within ten (10) business days after Seller has accepted this Letter of Intent. Seller shall not accept any offer with respect to the sale of the Property during the duration of the contingencies.
6. Other Conditions: Conditions precedent to closing this transaction shall include:
A. Due Diligence Period: The satisfactory approval of Purchaser's inspection of all aspects of the Property during an investigation period of ___________ (__) days (the "Due Diligence Period"), which will commence on receipt of all of the due diligence materials ("Due Diligence Information") shown on the attached Exhibit A. Within ten (10) business days after the execution of the Purchase and Sale Agreement, Seller shall make available to Purchaser the Due Diligence Information. Review and acceptance of Due Diligence Information is subject to the approval of Purchaser, in its sole and absolute discretion.
B. Title/Survey: Seller, at Seller's expense, shall cause the title company [Title and Escrow Company] to issue a preliminary title report (the "Title Report"), accompanied by legible copies of all recorded documents relating to easement, right-of-way, and all other matters of record affecting the Property. Seller, at Seller's expense, shall cause to be delivered a current ALTA plat of survey of the Property, prepared by a duly licensed land surveyor acceptable to the Purchaser and the Title Company ("the Survey"). The Title Report and Survey shall be updated by Seller within ______________ (___) days of closing to the satisfaction of the Purchaser.
C. Deposits/Closing: An earnest money deposit of ________________ ($____________) to be held for the benefit of the Seller and applicable to the Purchase Price, shall be delivered to the Escrow Agent within two (2) business days of execution of the Purchase and Sale Agreement. The deposit will become nonrefundable only: (1) following Purchaser's satisfactory review of the Due Diligence Information; and (2) upon delivery of title and survey to Purchaser's approval. Closing shall occur within __________ (__) days following the end of the Due Diligence Period.
7. Financing Contingencies: This offer is contingent upon Buyer obtaining from an insurance company, financial institution or other lender, a commitment to lend to Buyer a sum equal to at least ______% of the Purchase Price, at terms reasonably acceptable to Buyer. Such loan ("New Loan") shall be secured by a first trust or mortgage on the Property. If this Agreement provides for Seller to carry back junior financing, the Seller shall have the right to approve the terms of the New Loan. Seller shall have 7 days from receipt of the commitment setting forth the proposed terms of the New Loan to approve or disapprove of such proposed terms. If Seller fails to notify Escrow Holder, in writing, of the disapproval within said 7 days it shall be conclusively presumed that Seller has approved the terms of the New Loan.
Buyer hereby agrees to diligently pursue obtaining the New Loan. If Buyer shall fail to notify its Broker, Escrow Holder and Seller, in writing within ______ days following the Date of Agreement, that the New Loan has not been obtained, it shall be conclusively presumed that Buyer has either obtained said New Loan or has waived this New Loan contingency.
If, after due diligence, Buyer shall notify its Broker, Escrow Holder and Seller, in writing, within the time specified in the previous paragraph hereof, that Buyer has not obtained said New Loan, this Agreement shall be terminated, and Buyer shall be entitled to the prompt return of the Deposit, plus any interest earned thereon, less only Escrow Holder and Title Company cancellation fees and costs, which Buyer shall pay.
8. Conveyance and Encumbrances: The property shall be conveyed by recordable grant deed, free and clear of all liens and encumbrances, excluding: (a) real estate taxes, which shall be the obligation of the Seller until date of closing and subject to pro-ration; and (b) such liens and encumbrances as Purchaser elects to have remain against the Property.
9. Closing Costs: Seller shall pay the costs of ALTA title insurance, transfer or sales taxes, and any title curative work it elects to undertake. Purchaser shall pay recording fees, extended title insurance costs and all costs in connection with the physical inspection, accounting audit and other investigations made in connection with Purchaser's due diligence review.
The Purchaser and Seller shall each pay for their respective attorney fees and out-of-pocket expenses. All escrow fees shall be paid equally by Purchaser and Seller, except as otherwise provided in the Purchase and Sale Agreement.
10. ADA: Please be advised that an owner or tenant of real property may be subject to the Americans With Disabilities Act (the ADA), a Federal law codified at 42 USC Section 12101 et seq. Among other requirements of the ADA that could apply to your Property, Title III of the ADA requires owners and tenants of "public accommodations" to remove barriers to access by disabled persons and provide auxiliary aids and services for hearing, vision or speech impaired persons by January 26, 1992. The regulations under Title III of the ADA are codified at 28 CFR Part 36. We recommend you review the ADA and regulations.
11. Hazardous Materials: Owner agrees to disclose to Broker and to prospective purchasers and tenants any and all information which Owner has regarding present and future zoning and environmental matters affecting the Property and regarding the condition of the Property including, but not limited to, structural, mechanical and soils conditions, the presence and location of asbestos, PCB transformers, other toxic, hazardous or contaminated substances, and underground storage tanks, in, on, or about the Property. Broker is authorized to disclose any such information to prospective purchasers or tenants.
12. Brokers: In the event [Name of Buyer] completes a successful purchase of the property, Seller shall pay ___________________ a sale commission equal to ____ percent( %) of the sales price. The sale commission shall be paid upon closing and through escrow.
13. Representation and Warranties: The Purchase and Sale Agreement shall contain such covenants, agreements, representations and warranties as Seller and Purchaser may agree upon, including but not limited to Hazardous Materials; Mold, Mildew and Fungus, etc.
14. Assignment: Purchaser shall have the right, after giving written notice to Seller, to assign its rights under this Letter of Intent and the Purchase and Sale Agreement to any entity controlled by, or under common control of, Purchaser.
This letter/proposal is intended solely as a preliminary expression of general intentions and is to be used for discussion purposes only. The parties intend that neither shall have any contractual obligations to the other with respect to the matters referred herein unless and until a definitive agreement has been fully executed and delivered by the parties. The parties agree that this letter/proposal is not intended to create any agreement or obligation by either party to negotiate a definitive lease/purchase and sale agreement and imposes no duty whatsoever on either party to continue negotiations, including without limitation any obligation to negotiate in good faith or in any way other than at arm's length. Prior to delivery of a definitive executed agreement, and without any liability to the other party, either party may propose different terms from those summarized herein, or unilaterally terminate all negotiations with the other party hereto.
It is understood that the foregoing outline is not a binding agreement. Furthermore, it is understood that the purpose of this outline is to work toward acceptable terms by which to draft a Purchase and Sale Agreement which will be mutually acceptable to both parties. If the above terms are acceptable to Seller, please so indicate by executing below and returning the enclosed copy by the close of business [Date].
Sincerely,
AGREED AND ACCEPTED:

PURCHASER:
By:_______________________________
Its:_____________________________
Date:______________________
SELLER:
By: ______________________________
Its: _____________________________
Date: ____________________________
Attachment
CHECK THIS OUT ON AMAZON!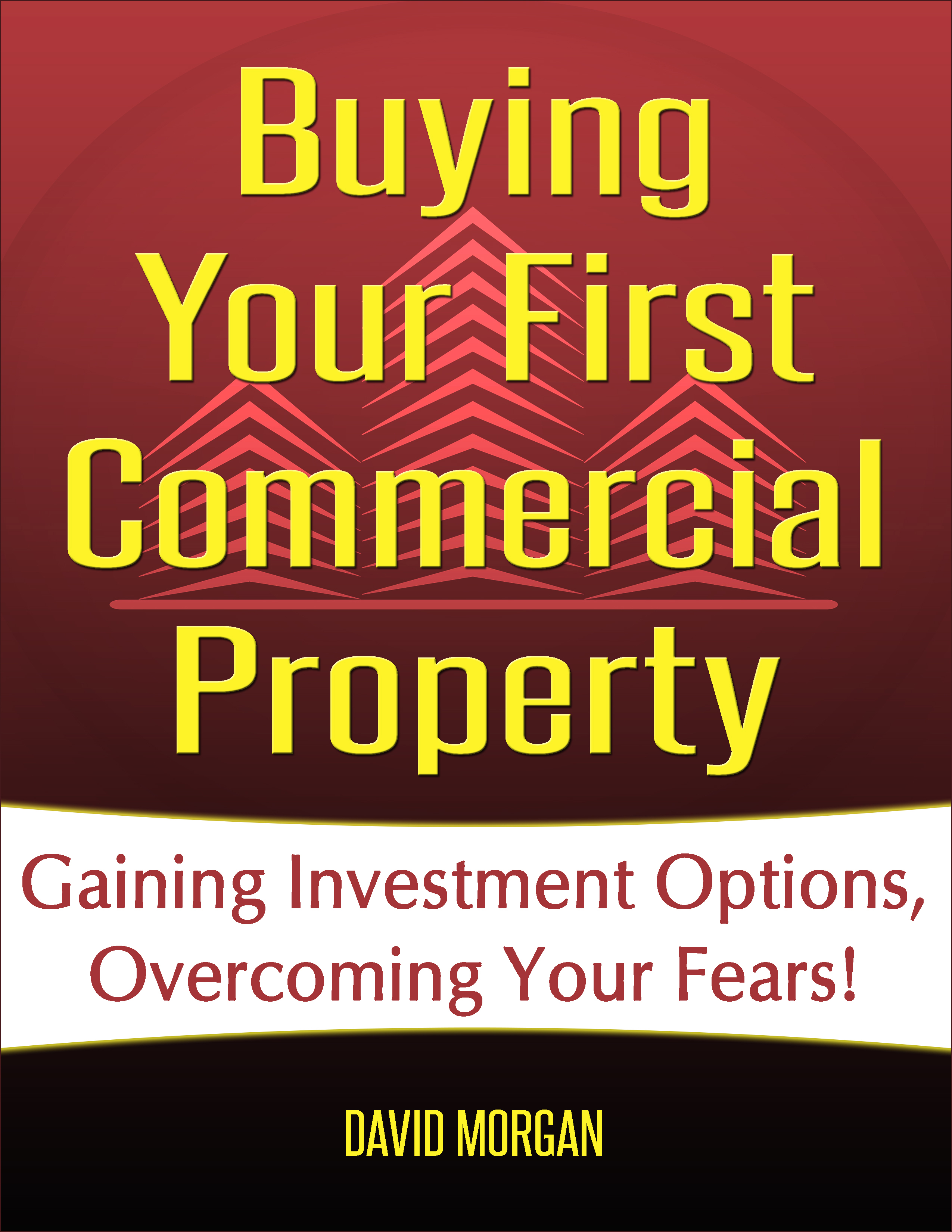 Free Reports!!
To Download these informative Free Reports, go to the menu above and click on the report you want in the drop-down menu under "Free Reports".
"Why Now is a Good Time to Buy"
"Tenant Leasing Guide; Questions about Using a Broker"
"How Using a Tenant Rep Saves Time and Money"
Categories